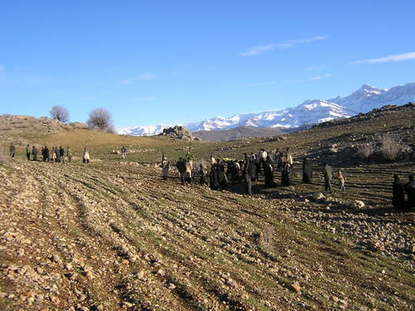 Coming up:
At the moment, I'm deep into my latest travels, from Turkey to Iceland, but I hope there will be more events to announce soon. If you'd like to recommend any, or you're involved in organising an event, please do get in touch!
August 11th-13th 2017: Adventure Travel Film Festival
I'm looking forward to attending this event for the first time, to talk about my adventures in the Sahara and show some clips and pictures from my journey. Find out more about the ATFF here.
April 2nd 2017: Oxford Literature Festival
This year's Oxford festival includes Hilary Mantel, Alexander McCall Smith and Lionel Shriver, amongst many others. You can find out more about my talk here.
February 2nd 2017 Stanfords Travel Writers Festival
I'll be talking about The Timbuktu School for Nomads and my adventures in the Sahara.
January 21st 2017 Adventure Travel Show, Olympia
I'll be talking in the 'Discover Africa' theatre about saddle sores, sand flies and what travelling in the Sahara is really like. Find out more or book tickets here.
December 8th Waterstones, King's Road, London (6-8pm)
I'll be signing copies in the Waterstone's Christmas event. Come along if you'd like a signed copy, or a chance to peek inside a Tuareg saddle-bag!
I'll be bringing props along to this talk, including musical instruments, a Tuareg saddle-bag and Fulani hats, and talking about my experiences amongst North Africa's nomads.
I'll be doing a multi-media, interactive talk at this much-loved Hampshire bookshop, talking about the nitty-gritty of travelling amongst nomads.